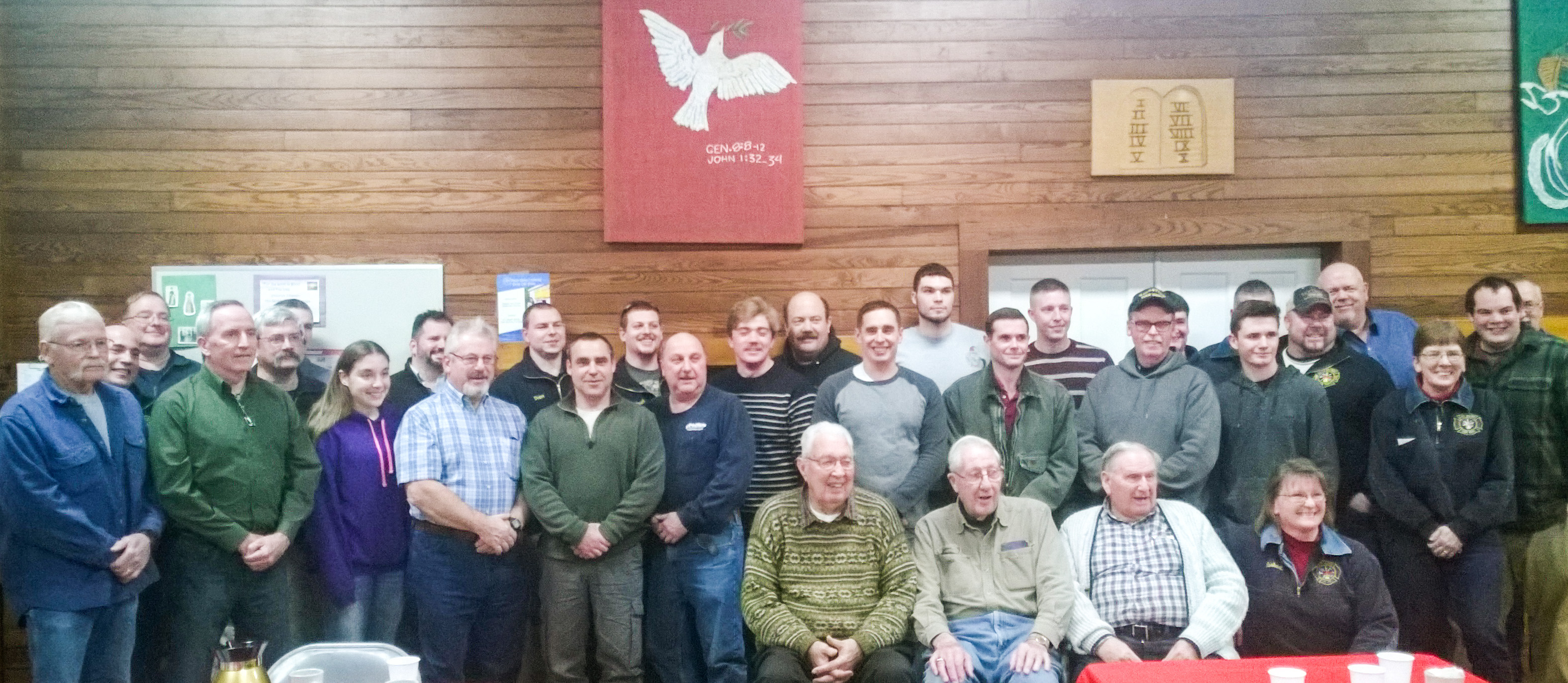 Monday, January 9, 2017, Copper Hill Church hosted its annual dinner for the East Granby Firemen. The tradition of serving the firemen in this way has been going on annually since sometime in the 1950's. Pastor Kelvin Jones opened the meal with a prayer for the safety of the firemen as they go about their unselfish service to our community. Some present this year were reminiscing about some of the early dinners in the upstairs of the old fire hall. Louise Holcomb remembered one time in particular carrying food upstairs in the old fire hall on a bitter cold night.
First Selectman Jim Hayden was present and briefed the firemen concerning his efforts to aid the department during their meeting following the supper. The volunteer cooking and serving crew was directed by Judy Holcomb and everyone enjoyed the roast beef dinner.
This past Sunday, during morning service at Copper Hill Church, the congregation again remembered the firemen in prayer in their service to our community. We gave thanks to God for their dedicated service and prayed for their safety.