"A Place to Belong" Day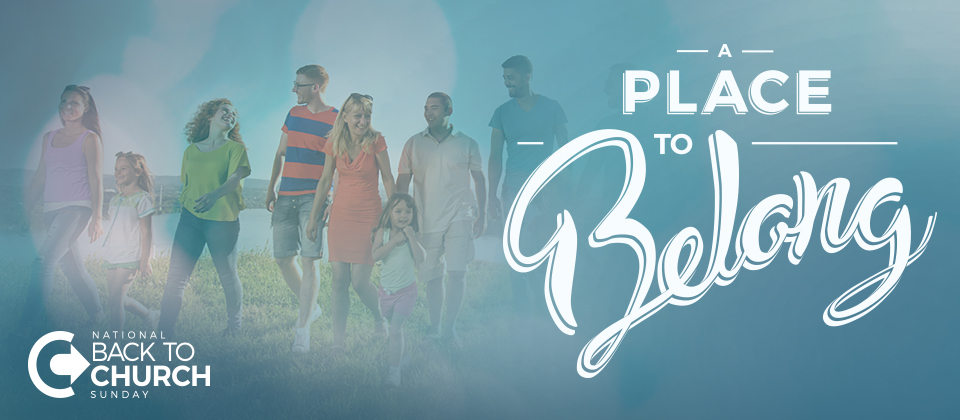 September 17 9:30 AM
Copper Hill Church is planning a special Sunday in cooperation with the National Back to Church Movement.   On September 17, the theme for the morning for the 9:30 AM service is "A Place to Belong."   All of us want to be a part of an authentic community.  Here at Copper Hill Church, we believe that each person's story matters, and that each one can find a place to fit in and make a difference right here in their own local church.  
This emphasis comes at a great time.  Everyone has so many places to go during summer and it is easy to get in the habit of missing out on honoring Jesus, spending time in prayer and receiving encouragement from others.  Now is a great time to get back to church and the genuine warmth of its community.   In our country these days, with its ruder and cruder attitudes, the lack of gentleness and kindness in public discourse impels us all back to the source of our values—our faith.  Now is a great time to look to Jesus for a more loving and joyful perspective.
Plans for this day include several unique features: excellent music—choir and harp, children's moment and Sunday School time for the children, and a message by Pastor Kelvin Jones on the theme, "A Place to Belong."    Afterwards, everyone is invited to enjoy a unique fellowship and refreshment time outdoors in front of our church.    
"Back to Church" Sunday is part of a national movement across America.  Participating churches believe that there has never been a better time than now for people to come back and get plugged in to a church that offers a place to belong, opportunities to serve the community around, and the chance to grow spiritually through a journey of personal faith.  "Back to Church Sunday" began in 2009 and has been gaining momentum ever since.  Over 30,000 churches have been involved nationwide.