We're changing carpet!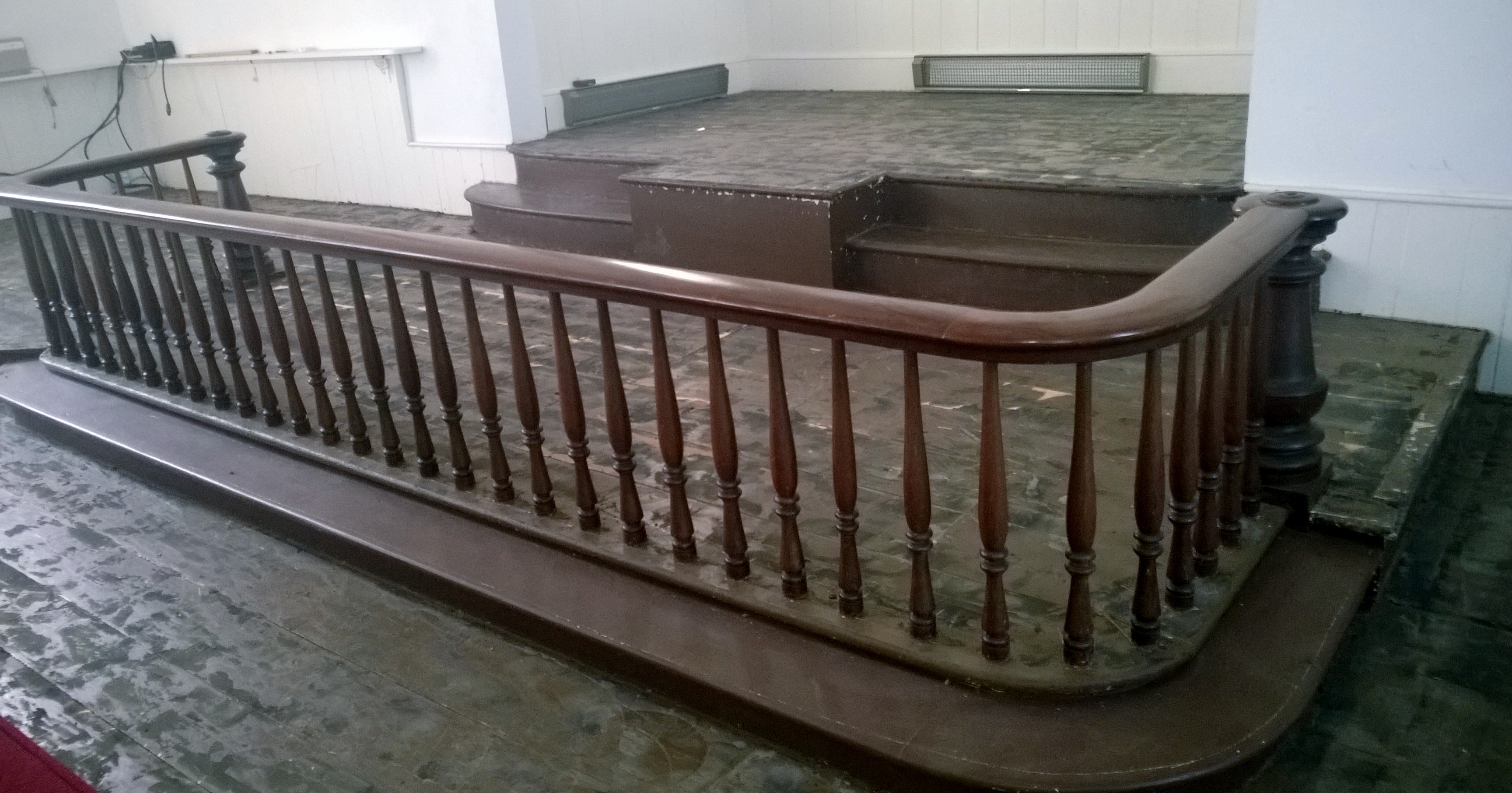 The process is underway
Our church has been working and raising funds for new carpeting in our sanctuary.   This week, the installers are busy making it happen.   As of today, the old carpet which dates from the 80's has been removed.    Things look a little empty without it.   Notice the old plank flooring in the sanctuary.  We are preserving this look by not carpeting where the pews are except for the back corners.     The new carpet has a padding to handle the unevenness of the planks in the aisles.    Notice that the vestibule already had a plywood layer.    
Thank you to all who helped us move furniture to prepare for this after service last Sunday.   The installation of the new carpet is to be finished before this Sunday.   However, we do not expect to have our keyboard and sound system fully operational until the following week.   JoAnne will play piano this Sunday.    Watch this spot for our finished project announcement very soon.