Our Pastoral Family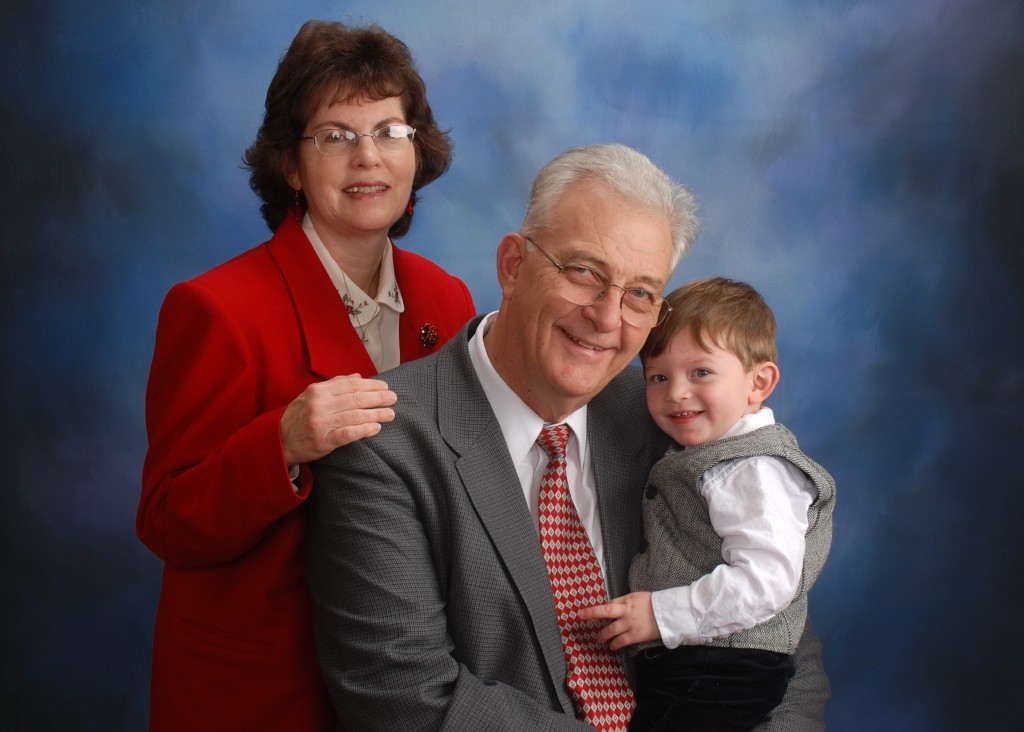 Pastor Kelvin Jones and his wife JoAnne came to us with 34 years of pastoral experience in the Wesleyan Church. Pastor Jones is also well trained formally with a Doctor of Ministry Degree from Drew University, a United Methodist School. His wife, JoAnne, is a musician, playing piano, keyboard, organ, harp and accordion. She also writes and arranges music and directs choirs and ensembles. Pastor Kelvin, as everyone calls him, and JoAnne moved here from Syracuse, NY where he had pastored at Kirkville Wesleyan Church for 22 years. They desired to move to CT because their daughter and her family live in West Hartford. The Jones' now have two grandchildren, a boy (pictured) and a little girl.
Pastor Kelvin and JoAnne have sought to enrich our worship service with varied music as well as traditional liturgy. Pastor Jones also insists that the service be child friendly and JoAnne who has experience in working with children leads a children's moment before the children go to Sunday School. Pastor Kelvin teaches that worship is not about what happens up front but rather it is about what is happening in the hearts of those present. Both JoAnne and Pastor Jones have also sought to strengthen the practice of prayer in our church.
Rev. Jones had experience in long-range planning at both of his previous churches so when a significant estate gift came to our church, he was well prepared to lead in long range planning as well. The result has been steady progress toward the goals that we have developed in our Vision 2020 Plan.
Pastor Kelvin and JoAnne are both originally from Steuben County in Western New York State. Pastor grew up on a dairy farm and gardening is one of his hobbies so he loves living in the more rural part of CT. When he interviewed at Copper Hill the committee asked why he wanted to pastor a small and rural church. He replied, "I grew up in a small rural country church (Haskinville, NY) and I have a special love for them. I believe they have a strong atmosphere for disciple-making."